For better attendance, productivity, morale, health care costs, and safety…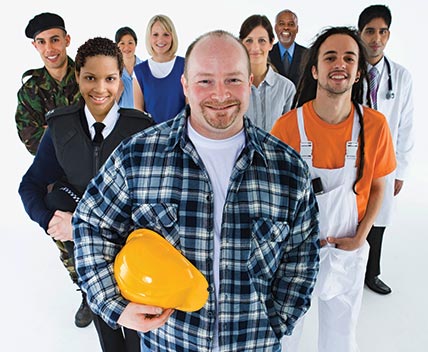 Yes, research proves drug screening will give you a much better workplace!
Alcohol and drug screening in the workplace has a positive effect on attendance, productivity, morale, health care costs, and safety. That conclusion is from a poll by The Society for Human Resource Management (SHRM) and the Drug and Alcohol Testing Industry Association (DATIA).
The poll found that high absenteeism rates and workers' comp rates both dropped by nearly 50 percent with screening. Also 19 percent of organizations reported an increase in productivity. The bottom line: drug screening is a powerful tool that provides far-reaching benefits.
Employees agree. According to a Gallup survey, 78 percent support their company's efforts to keep the workplace drug-free.
Research also confirms that businesses without screening attract alcohol and drug users, because those employees cannot get work elsewhere. That's a risk you don't have to take! Setting up a screening program is easy and affordable.
The battle to keep the workplace drug-free is ever-changing. The growing abuse of prescription and synthetic drugs requires the latest testing methods. We at FADS work hard to keep up with changes in the field and in the law, so you can rest easy, knowing that your screening program is state-of-the-art.
Call us at 434-392-6080 to learn how we can help your business.
FADS • 1414 WEST THIRD STREET • FARMVILLE, VIRGINIA • 434-392-6080